DevOps Institute Ambassadors are volunteers from across the globe that want to help advance the career opportunities in IT and support emerging practices within the DevOps community based on a human-centered SKIL Framework, consisting of Skills, Knowledge, Ideas, and Learning.
These individuals are advocates for the "Humans of DevOps" and are industry pioneers who are passionate about the DevOps movement, are recognized DevOps subject matter experts and who voluntarily contribute to the Collective Body of Knowledge (CBok) of DevOps.
This week, we are proud to feature an Ambassador from the Netherlands, Anurag Sharma, an IT service delivery management professional, DevOps/SRE evangelist, and author.
Below, we asked Anurag a few questions about industry evolution, leadership inspiration and advice on learning.
Anurag is an IT service delivery management professional, DevOps and SRE evangelist with strong strategic development skills and the ability to drive, innovate and improve service delivery. He has authored two books: 'A Concise Introduction to Digital Transformation' and 'Test Environment Management.' He specializes in legacy transformation, cloud and infrastructure solution management, DevOps consultancy and automation.
(You can connect with Anurag directly via Twitter at @anuragthoughts or LinkedIn).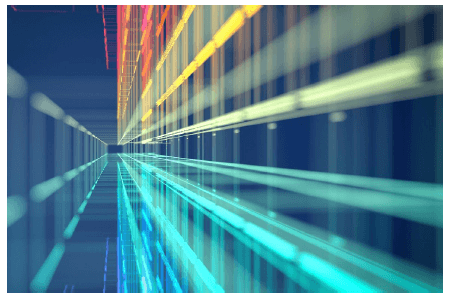 Q: How has your field of expertise evolved over the past several years?
Two great scientists say that survival is "adaptable to change" and "measure of intelligence is the ability to change." This is truly proved by Service Management and DevOps with continuous evolution. Once upon a time, I used to see business-IT alignment talks but now everything is changing. Organizations are becoming more agile, while increasing their time to market and time to value, and Cloud adoption and Cloud-Native are becoming new normals. Every organization's interest changed from delivering traditional IT to delivering the best-in-class user experience. Industries are truly working hard, spending time on collaboration and cultural aspects. Culture and collaboration not only ensure the visibility and effectiveness of an organization but at the ground level, it improves employee experience too. Distributed Agile and DevOps are becoming a reality.
Q: Tell a story about someone who inspired you to become a leader.
I am highly inspired by the journey of India's Former president and best-known scientist Dr. APJ Abdul Kalam. His four-line poem keeps me motivated to learn more, share more, help more, lead more and commit more.
"Learning gives creativity. Creativity leads to thinking. Thinking provides knowledge. Knowledge makes you great."
Also love to share, from the beginning of my career I've been fortunate to have Shwetabh Mittal as my manager. His passion, unerring positivity and leadership style inspires me a lot to become the leader
Q: What are your favorite sources or mediums for learning? i.e. how do you learn best and why?
I always start my learning with a question to understand why I am learning and how it can add value.
I follow my own framework: Base, Case, and Express. In the base phase, I learn the concept from Online courses, books, etc.
Once I learn the basics, I try to create a dummy case to apply the concept. As soon as I feel confident, I share and try to implement in the real world.
Q: Is there anything else you want to share about what you're working on now, or any other advice you want to provide to the community?
Currently, my absolute priority is to help my team to adopt new ways of working, explore different ways to support the team and add value to my Customers. Cloud-Native, HRE, and Product Management is my priority. I will be sharing blogs, a whitepaper, and videos in the coming months.
Finally, I will say 'Continuous learning' is important but continuous sharing is equally important. DevOps Institute created an absolutely brilliant community. It's a treasure of experience and knowledge. Such quality of material can transform and help many practitioners. If I look at my own DevOps journey, a few years back I received a lot of help from the community, especially from the quality of knowledge shared by (my DevOps role models) Helen Beal and Sanjeev Sharma from their videos and posts.
So, keep learning and keep sharing. You never know how your learning and sharing can change lives.