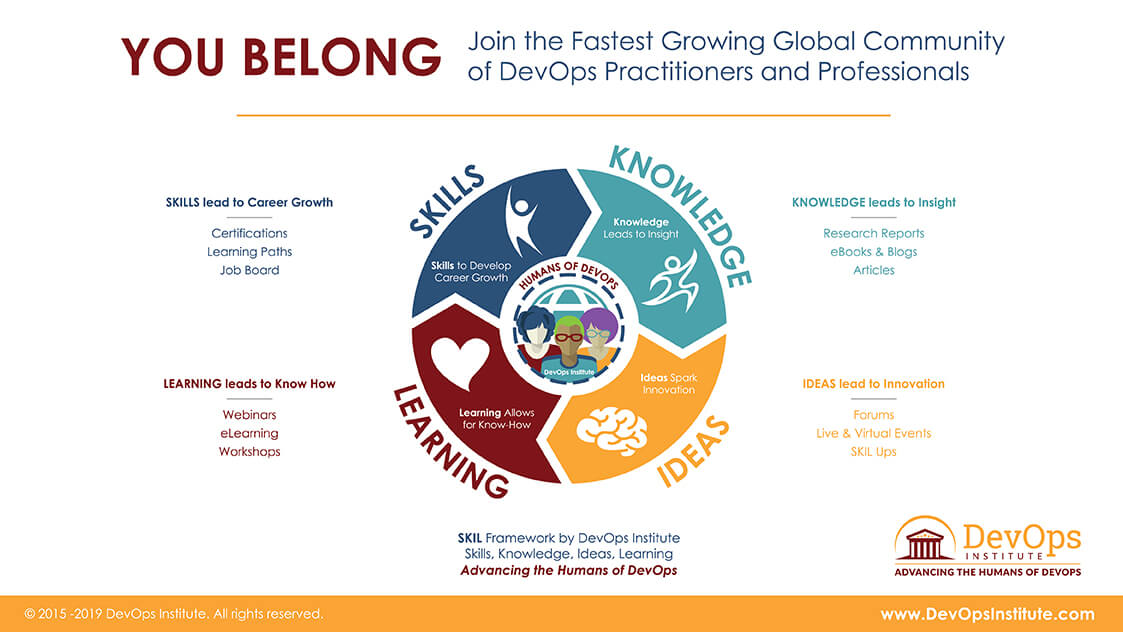 Join DevOps Institute, Skill Your Squad, Advance Your Career
You belong here. As a member of the Global Association of DevOps Professionals, you are part of the DevOps Institute, Continuous Learning Community. Membership strengthens your career by showcasing your dedication to employers, colleagues and the community. As a member, you can exchange ideas, develop relationships, and stay up-to-date with news and best practices in the ever-evolving DevOps arena. The community provides invaluable access to the best of the best, including insight from thought leaders and specials on upcoming classes and events. The DevOps Institute Continuous Learning Community is your go-to hub for all things DevOps, so get ready to engage, enlighten, and inspire.
1
Stay current with emerging DevOps best practices and skills.
2
Access discount codes for worldwide DevOps conferences and events
3
Enhance your network with a thriving community of DevOps professionals.
4
Gain instant access to exclusive content.
5
Attend Digital DevOps pop-up events.
6
Contribute to the crowd-sourced DevOps Open Source Collective Body of Knowledge (CBOK).
---