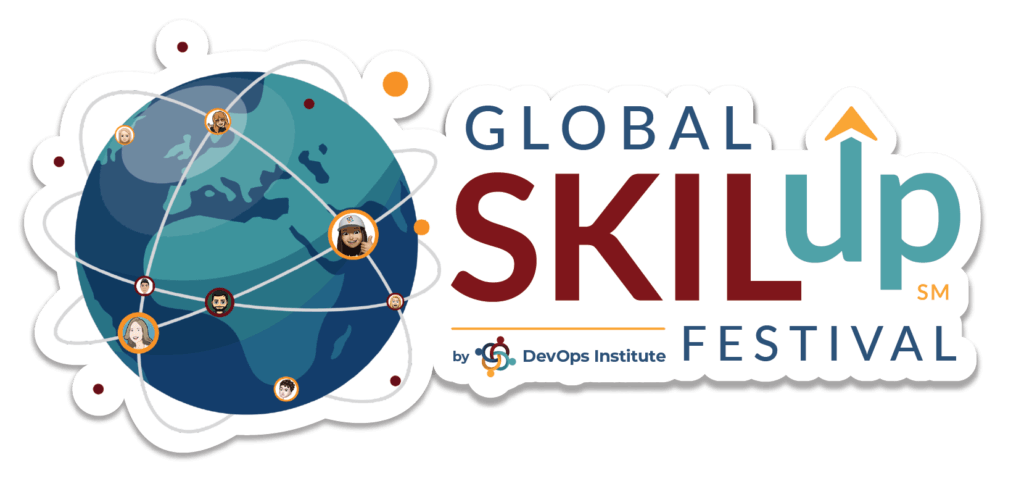 Premier DevOps Event: Global SKILup Festival 
Virtual DevOps festival offers the Humans of DevOps a career fair, numerous upskilling opportunities, and a

full-day conference,

featuring keynote speakers Mirco Hering and Patrick Debois and many more
By: Jayne Groll, CEO at DevOps Institute
November 24, 2020
2020 has been the year focused on the human. As the pandemic unfolded, the Humans of DevOps worldwide did their part to help mitigate the many challenges we faced. We are grateful to the tech community for their tireless efforts in helping individuals and organizations adapt to the new ways of working in new and non-traditional ways.
After a long year, DevOps Institute wants to honor our member community and partners by coming together like never before. We're hosting a week-long celebration 100% dedicated to advancing the Humans of DevOps from December 7-11: Global SKILup Festival 2020!
The premier DevOps upskilling event and celebration is not your traditional conference. The agenda will include a variety of different activities that focus on social, professional, and educational experiences. It also features a deep-dive into technology trends and presents career advancement opportunities. The world's first such unique festival will take place virtually, and is sponsored by industry leaders Rancher, AppDynamics part of Cisco, CircleCI, Moogsoft, CloudHealth by VMware, Harness, and Epsagon.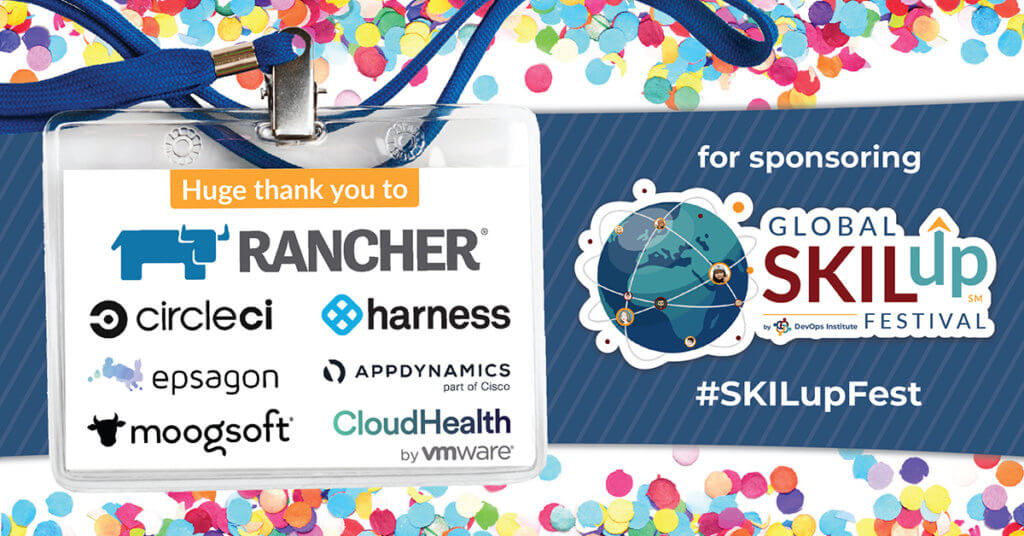 Want to learn more about DevOps?
Then this premier DevOps upskilling event is for you! The festival runs continuously worldwide and includes a career fair, certification opportunities, courses, hackathons, our ever-popular Global SKILup Day conference, and more! The 2020 event also features keynote speakers Mirco Hering, Global DevOps Practice Lead / ANZ Modern Engineering Practice (Managing Director) at Accenture, and Patrick Debois, Director of DevOps Relations at Snyk.

Check out the rest of our speaker line up as well.
Workshops, DevOps Courses, and Certifications
Many of our partners, sponsors, and DevOps Institute Ambassadors are running seminars, hackathons, and certifications throughout the week. We recommend attendees start planning their schedule and save their spot by checking the agenda and signing up in advance. 
Get SKIL'd Up Days 
Enjoy learnings on gamification, LEGO Serious Play, Kubernetes, Relationship Agility, and more! You'll also have an opportunity to learn more about DevOps and get certified with one of our education partners (advanced registration is required).
Global SKILup Day
We'll end the week with this one-day conference where you can listen and interact with speakers worldwide as they share their stories and experiences with you. You will have the opportunity to ask questions in the 'meet the speaker' sessions and join in some great discussions. 
Download your festival pass here and share it with your social networks today. Join the discussion by using the tag #SKILupFest and tell your friends and colleagues: "I'm going to Global #SKILupFest!"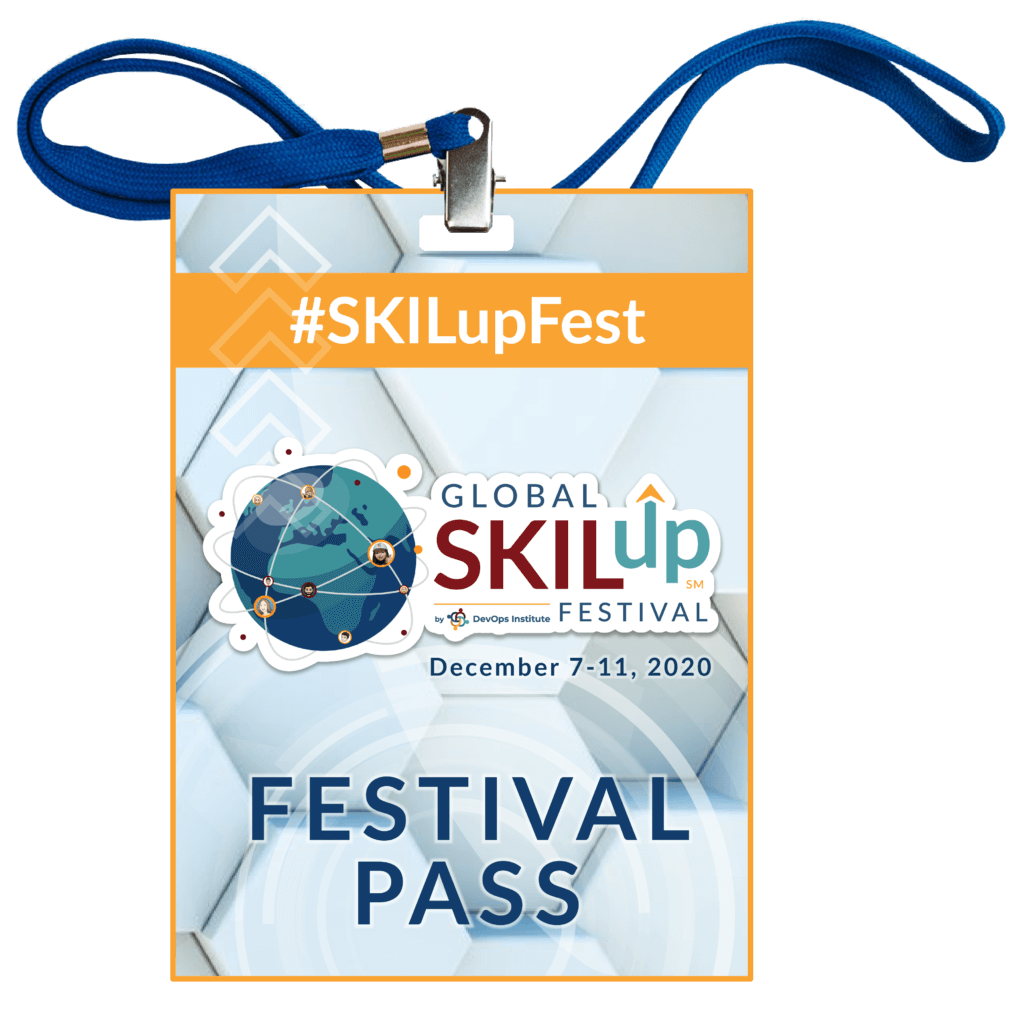 We look forward to celebrating with you soon! 
Continue to advance your IT career, join our FREE Professional Membership.
Read all about the Festival highlights here.