2 Days DevOps Foundation Training, Jakarta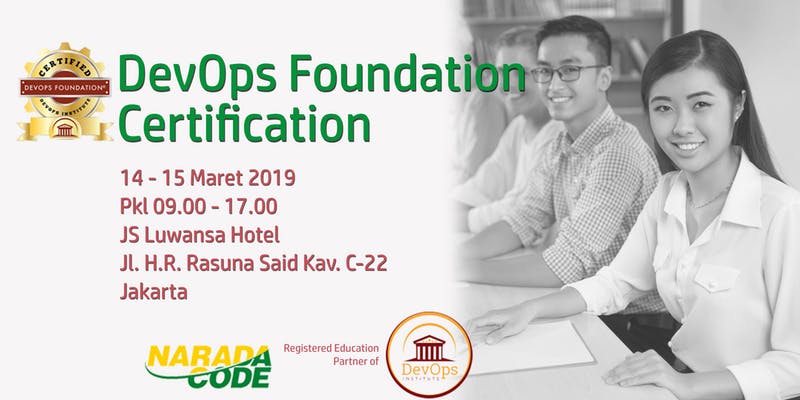 DevOps is a professional movement that improves the flow of work between software developers and IT operations professionals. The goal is to enable enterprise to deliver software and infrastructure changes faster and more reliable.
NaradaCode is organizing a two days DevOps Foundation® Training, with optional certification through DevOps Institute. In this 2 days training, you will learn the rock solid foundation of DevOps, start from the cultural and organization consideration, technical practices (CI, CD, Continuous Monitoring, etc), automation aspects and all required DevOps elements in order to enable DevOps. You'll also work on improvements for your team and learn how to apply DevOps in your organization.
Related Events