DevOps Leader
February 17 @ 8:00 am

-

February 18 @ 5:00 pm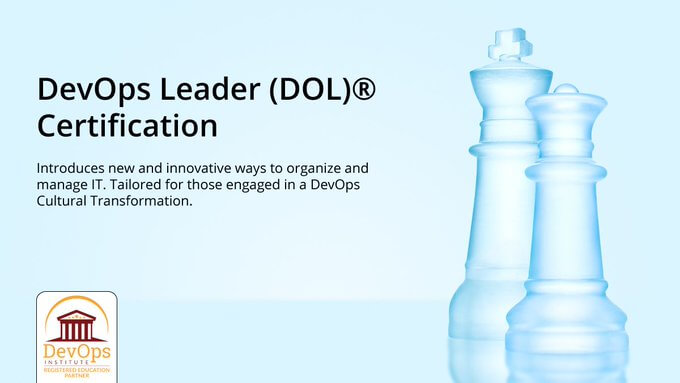 What is DevOps
DevOps is the cultural and professional movement that stresses communication, collaboration integration and automation to improve the flow of work between software developers and IT operations professionals, which delivers business value
faster through software.
The DevOps Institute (DOI) and PEOPLECERT are organizing emerging DevOps practices into relevant training and certifications to provide common knowledge, specialized skills and recognized qualifications, which will ensure high quality DevOps
talent worldwide.
Who is DevOps for?
The DevOps training and certification scheme is aimed at individuals and organizations seeking to understand and apply DevOps principles, practices and automation approaches.
DevOps Leader (DOL)℠
A DevOps Leader is a tactical or strategic individual who helps design, influence, implement or motivate the cultural transformation proven to be a critical success factor in DevOps adoption. This individual understands the human dynamics of cultural change and is equipped with practices, methods and tools to engage people across the DevOps spectrum.
Course Objectives
The learning objectives for DOL include a practical understanding of:
DevOps and time to market
The business and IT perspectives
Key differences between DevOps IT and traditional IT
Planning and organizing
Understanding performance and culture
Measurement differences
Designing a DevOps organization
Focusing on what matters
Ideas for organizing workflows
Sharing information
Defining meaningful metrics
Value stream mapping
The Spotify Squad model
Managing culture change
Popular tools and key practices
Putting it all together
Related Events