eXperience Agile 2018 conference
October 1, 2018

-

October 2, 2018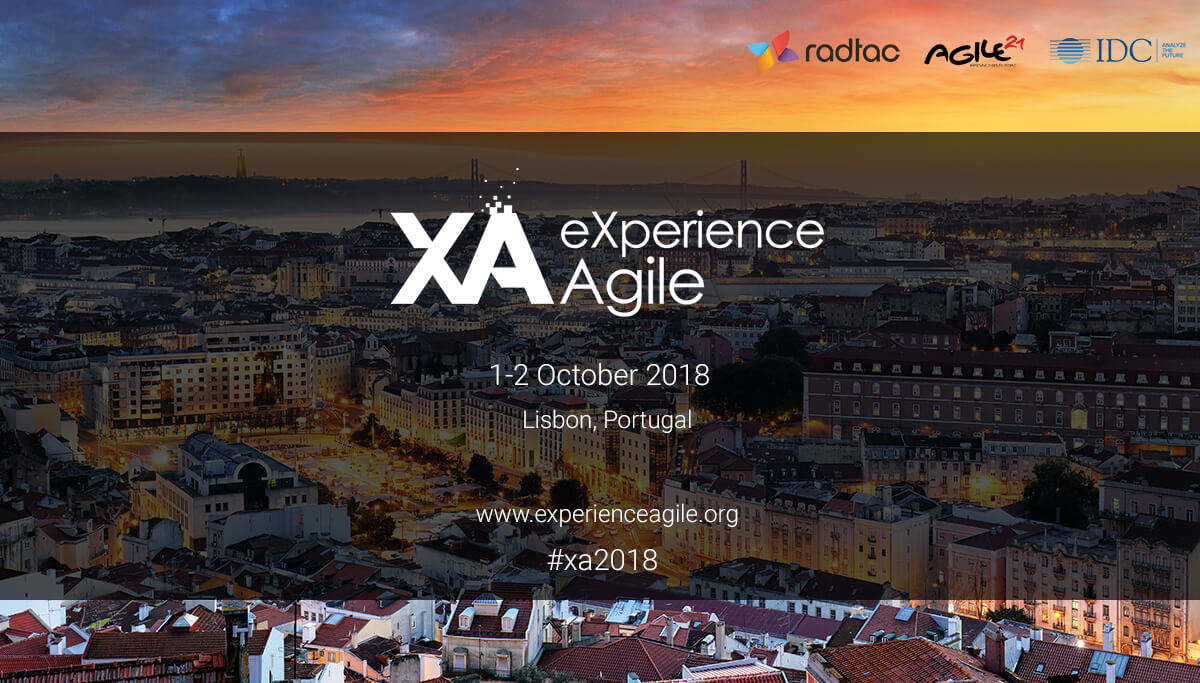 eXperience Agile is a conference focused on sharing the latest cutting-edge Agile practices, on creating exciting learning and networking opportunities, and bringing some of the best international speakers of the industry under one roof.
The 2018 edition of the conference takes place on the 1st and 2nd of October in Lisbon, Portugal.
This year's theme, "Improving through People", will bring together a series of talks and workshops from renowned global speakers, while the second day of the event will feature dedicated DevOps content as part of the DevOps Forum.
Confirmed speakers for this year include Michael Sahota, Peter Stevens, Maria Matarelli, Dave Snowden, Lyssa Adkins, DEborah Preuss, Brian Rivera, Chet Hendrickson, Christopher Avery, and Jeff Morgan.
Join 400+ attendees in Lisbon this October for engaging sessions, great speakers and exciting networking and learning opportunities.
Related Events