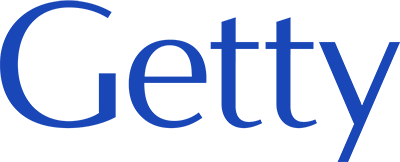 By Eveline Oehrlich, Chief Research Analyst, DevOps Institute with Petrus Williams, Assistant Director GDI Infrastructure & Operations, The J. Paul Getty Trust
WHY READ
This Report
Many organizations today are working on their digital transformation. While the business teams are developing digital strategies, IT teams are re-organizing and adopting new ways of working to deliver and enable digital transformations. Modern IT organizations must adopt DevOps to improve velocity and quality of software and service delivery. Learn how the world's largest cultural and philanthropic organization supports its researchers, scholars and the public with better services and information through its digital initiative.
---
About
This Company
The J. Paul Getty Trust is the world's largest cultural and philanthropic organization dedicated to the visual arts. Through conservation work, publications, exhibitions, grant initiatives, training programs, and other efforts, we work to make a lasting difference in conservation practice and art historical research and to promote knowledge and appreciation of art among audiences of all ages.
Information Is The Key Ingredient For The Getty and Its Visitors
Digital transformations are enabling all industries with a variety of value creations which range from growth through digitizing customer-facing interactions to improving efficiency internally and thereby increasing profits, or by combining both for improved efficiency and growth. According to IDC, by 2020, 50% of the Global 2000 will see most of their business depend on their ability to create digitally enhanced products, services, and experiences.
The mission of the J Paul Getty Trust organization is the presentation, conservation and interpretation of the world's artistic legacy. The organization employs researchers and scholars who make a difference in art history and conservation practices with profound knowledge of and appreciation for art.
Ramping Up Software Development Is Not Without Challenges
---
To support all programs and departments with their digital initiatives, Getty Digital was created in 2017, and in 2018 the VP/Chief Digital Officer expanded the IT team (GDI ) to include additional IT departments from the Getty Museum, Getty Research Institute. The goal of the reorganized Getty Digital is to create and manage the digital resources, applications, and services used by the public and all the Getty staff. This includes the Research Library with special collections of rare materials and digital resources which serves an international community of scholars and the interested public, and the Museum's Digital Imaging efforts, which create 2D still images as well as researching techniques such as 3D and multi-spectral imaging. 
To meet the demands of the different stakeholders within the organization, Getty Digital needed to increase its velocity of software development. Their key challenges included:
Key Challenge
Shortage of developers
The Getty Digital team needed additional developer resources to augment the existing resource gap. This put the IT team at competition with many other organizations looking for developers. According to The App Association in every region of the USA, there are more software developer openings than qualified people to fill them.
---
Development and deployment inefficiencies
A key challenge which inhibits faster software development is the lead time. This is the time from the start of a development cycle to the time the software is deployed. This lead time measures the efficiency of the development and the deployment frequency.
---
Skill gap around modern technology
Existing architectures to support continuous delivery and deployment require new technologies such as microservices and containers. Adding microservice architecture components enables the rapid, frequent and reliable delivery of applications while the organization evolves its technology stack. However, introduction of these architecture components did highlight the fact that the existing Getty software development teams did not have the related skills required to take full advantage of these modern technologies.
---
No common language and processes
Siloed software development teams at the Getty hinder collaboration and create bottlenecks, which was obvious to the teams once they reorganized. Each software development team had its way of working which had been established over the years. The processes across development, integration, and deployment did not align across the value chain.
---
Core to today's Getty Digital's success is a shift from its traditional way of working as an IT organization towards a high-performing IT team. Together they have the common goal to increase the velocity and quality of software and services provided to their customers and Getty constituencies. Getty Digital recognized that they needed to shift towards adoption of DevOps and IT decision makers decided to initiate the following key activities:
Hiring of software developers. The current staffing level within Getty Digital was insufficient to support the digital initiative; the team began the hiring of developers as the first step. Once these developers arrived, they needed to be ramped up to understand the roles, responsibilities, and direction of the team.
Establish common goals. To continue the digital transformation within the different areas of the Getty it was essential to recognize that software delivery must be viewed as a core competency for the organization. There is a focus on collaborative interactions between software developers, enterprise architects, and the stakeholders in the Museum, Research and Conservation Institutes, Foundation, and Communications who depend on software engineers to build systems to realize their mission and vision.
Streamline processes and ways of working. This organizational transformation towards DevOps means a lot more than telling the existing Development and the Operations teams that from now they are one 'DevOps team'. As DevOps teams formed, a key initiative was to generate a set of processes and procedures which are easily understood, and teams could follow. Getty Digital developed workflows for the deployment, testing, and monitoring of their custom software in collaboration with the operations team.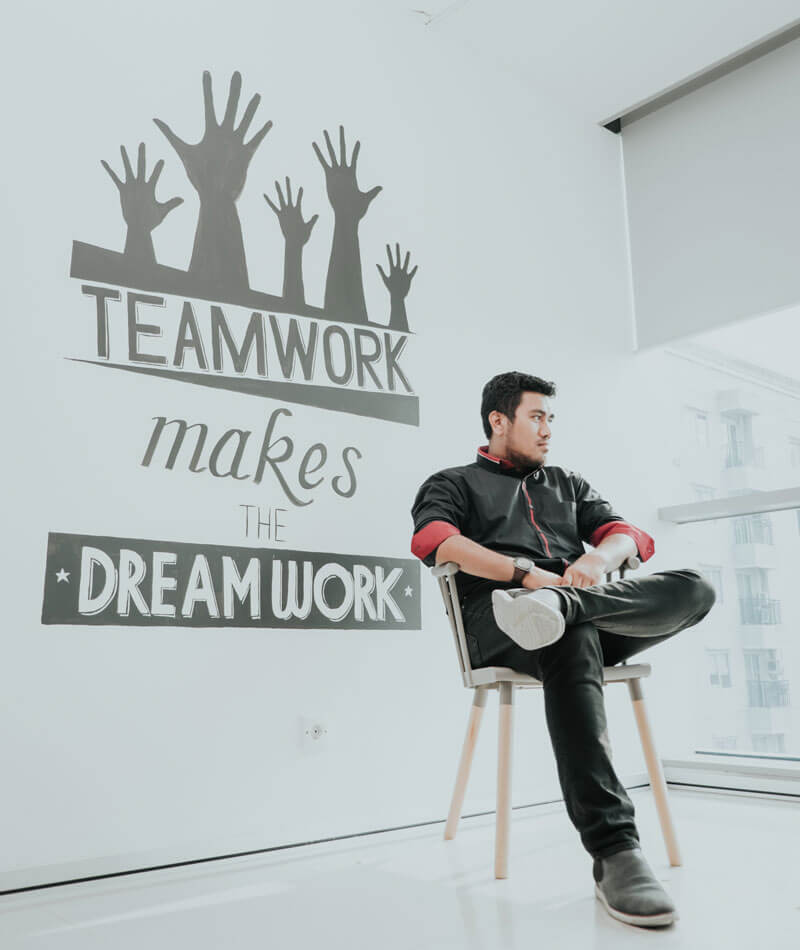 Enabled communication and collaboration for speedand efficiency
Frequency, direction, modality, and content are all key facets of a communication strategy. To eliminate bottlenecks in the development and deployment value chain, Getty Digital improved collaboration and communication among the teams by:
---
Teamwork through language and training
A critical success factor for DevOps initiatives is to ensure team members collaborate and share best practices and knowledge. The GDI team initiated regular meetings to discuss projects and the variety of DevOps activities. This created a culture of cross discipline teamwork. Additionally, they initiated cross training activities where appropriate.
---
Increase efficiency through common tools
The components required to automate a DevOps journey included a variety of tools. The Getty DevOps toolchain, however, today essentially enables the automated workflow that leads to improvements of velocity and quality of the software or service. The release cycle varies among applications but has improved significantly.
Faster Speed With Better Collaboration
Enabled The Getty Digital Team
---
The Digital Getty team has been working on a variety of visitor facing and internal improvements. One of them, Getty Guide, has been tremendously successful in making the experience of visiting The Getty even more fun. This visitor-facing Getty Guide is a mobile experience delivering interpretive audio, video, and text about the works of art on display at the J. Paul Getty Museum. It also includes event information and maps.
Internal developments include a staff-facing single sign-on portal increasing ease of use for many common applications and system downtime information and for the on-site/remote password management portal. Through their adoption of DevOps, the team has achieved the following key results:
Decrease development and deployment cycle time. Switching from the previous mode of purchasing custom applications to in-house development and the onboarding of new developers, leadership decided to adopt new ways of working. One key goal was to synchronize the staging and production environment to avoid unnecessary delays and issues. As this team focused on externally consumed applications and software which was also used by other art and cultural institutions, it was critical to increase velocity.
One Getty DevOps engineer said, "The gain of adopting DevOps was the ability that feature andfixes to the software can be included and deployed with less effort and the time the application owner has to wait for the features has been reduced due to deploying applications and software in a DevOps way".
Less rework due to staging and production environment synchronization. As Petrus Williams, Assistant Director Getty Digital said "This is the real big deal for us. The environments never used to match. The team used to go from development to staging to production and the classic cases of things breaking in production while it was running in dev and staging caused lots of delays and issues. Today the environments synch". The team now continually synchronizes the staging and production environments using containers and AWS, therefore eliminating unnecessary delays and rework.
Learning from each other paid off in improved velocity. As existing processes required change or some could be eliminated new processes are introduced and tools got replaced or eliminated. It is not unusual that some team members push back. However, the team has learned to be flexible and adjust to the needs of the holistic perspective of the DevOps team. Developers could see the perspective of operations and vice-versa. And as deployment speed and quality kept improving, skeptics were won over, so patience paid off.
Managing and seeing the entire value stream changed the management perspective
---
When new tools are introduced today, both developers and operation folks discuss as a group how these tools will impact the overall workflow. Each team wants to know today how tools e.g. Ansible, DataDog work and what effect they have on the already implemented automation.
Due to in-house development, instead of purchasing packaged apps, the developer works with his/her operations counterpart on establishing the monitoring patterns for the application, profiling for storage, CPU, memory, and other requirements.
New also is the joined understanding and determination of what to expect as proactive indicators on the applications performance. This shifted them to a proactive organization with a joined responsibility of capacity, health and performance of the application across development and operations.
No Slowing Down for the Getty Digital Team
---
As of today, the team has the following continuous improvement tasks for their DevOps journey:
Continuous process review: Their highest priority is to create a review process for their DevOps practice. Just as the team wants to continually improve their application portfolio for their end-users, they want to continually improve on their DevOps practice including procedures, processes and their toolchain.
Introduction of Infrastructure as Code: Traditional ways of managing infrastructure will be replaced by leveraging Infrastructure as Code (IaC). This will help the team make changes to infrastructure rapidly and easily, at the same time safely and reliably.
Introduce change management at the data level: The team wants to include making changes to data stores into the overall application change management process. This will ensure data governance is synchronized with application changes to avoid issues.
Update documentation and governance. And finally, their plan includes the ongoing update of existing documentation, so all team members are aware of process steps, decisions, best practices, and more for a successful continuation of their DevOps journey.